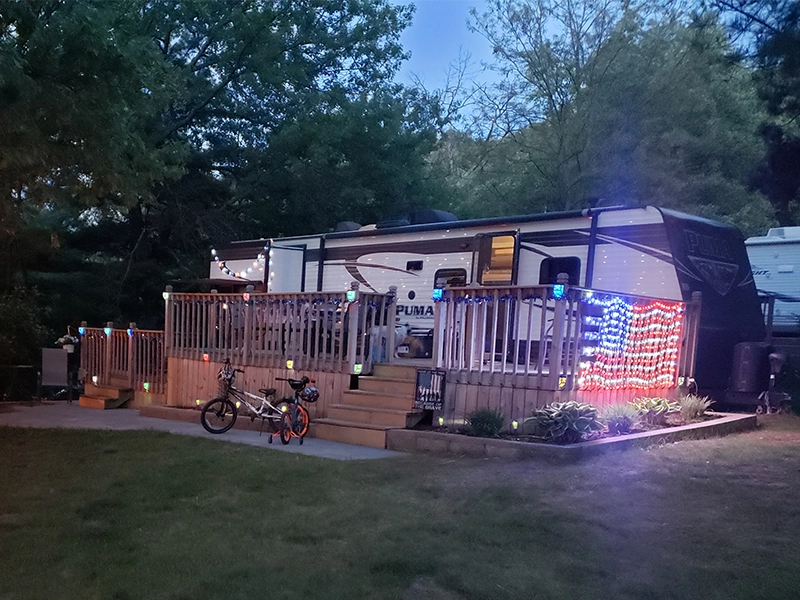 Are you more than just an occasional camper? Do you find yourself returning to the same campground time and time again? Do you ask for the same spot because you prefer one location over another? Are you limited to the amount you can spend on vacations? Do you wish you didn't have to pack up and go home at the end of a fun weekend? If the answer to any of these questions is "YES", then it's time you thought about becoming a Seasonal Camper! Get in touch with us today to find out about acquiring a seasonal site at Smokey Hollow Campground, and join our family for as many weeks of the season as you want to be here!

SEASONAL SITE ADVANTAGES:

• There are no additional costs for water.
• It takes the guesswork out of where your site will be.
• You can enjoy yourself faster because your site is already arranged.
• You don't have to pack and repack; pack and repack.
• Your camping friends and neighbors camp next to you.
• You will save money by not having to haul your camper to and from a campground each weekend.
• It is a beautiful setting for your "home away from home".